Startup works on safer carbon-ion batteries
Safety seen as trade-off for long battery life in lithium-ion cells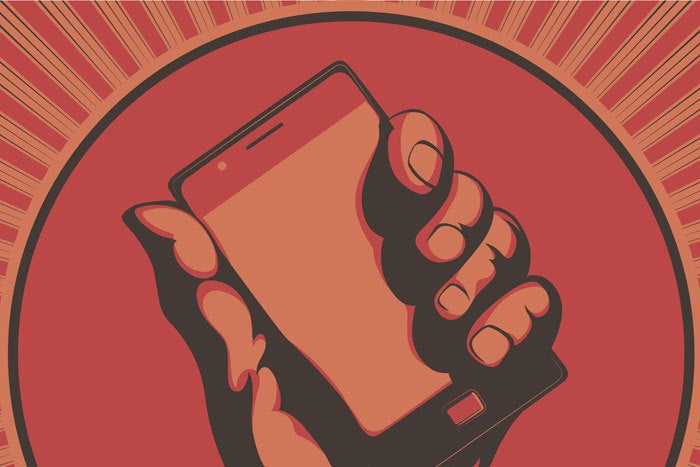 Smartphone batteries
New non-flammable, quick-charging batteries being demonstrated by private startup ZapGo Ltd. could begin showing up in popular smartphones in the next two years.
ZapGo's carbon-ion batteries promise to be a safe replacement for the billions of lithium-ion batteries already used in smartphones, electric scooters, vehicles and industrial devices. Lithium-ion batteries in several products, including the Samsung Galaxy Note7 smartphone, have been banned on many airline flights because they can overheat, catch fire and explode.
ZapGo, based in Oxford UK, showed off its Zap&Go Carbon-Ion cell at the Consumer Electronics Show in January.
The company has been successfully testing the battery technology to power autonomous shuttles used to transport passengers at Heathrow Airport, said ZapGo CEO Stephen Voller in an interview on Wednesday.
In addition, ZapGo showed at CES smaller versions of its batteries used to power an 18-volt handheld drill, a Razor E300 scooter and a cordless cleaner.
Voller said the first iterations of its carbon-ion battery cells will be ready to be used in the iPhone 10 or the Samsung Galaxy S10, expected in about two years. He said various smartphone makers he would not name have shown interest in using carbon-ion instead of lithium-ion, primarily for safety reasons.
"There's no fire risk at all" with carbon-ion, Voller said. "There's nothing flammable. Our mantra is [we're] safer and faster-charging because the batteries are not lithium-based and have nothing inside that will burn."
Lithium-ion batteries rely on an organic electrolyte that easily catches fire when there's an electrical short of some kind, he explained. ZapGo instead uses nano-carbon materials, including graphene, as well an ionic electrolyte in its cells. The technology, which is patented in the U.S. and other countries, is described in a company white paper (PDF).
The original intellectual property behind the carbon-ion technology began with the work of researchers at Oxford University about six years ago. ZapGo, started in 2013, further developed the technology and has batteries being produced at three manufacturing facilities at undisclosed locations. The company now has about 25 workers.
The battery is currently in its third generation, and has been applied to some industrial products like cordless power tools. The carbon-ion batteries used for the Heathrow shuttles are about the size of a paint can, Voller said, and are used to recharge the onboard lithium-ion batteries.
With the shuttle and consumer products, a feature of carbon-ion cells is that they can quickly be recharged, sometimes in only a minute or two.
In the case of the Heathrow Shuttle, the carbon-ion batteries can be recharged in 35 seconds, as compared to the hours it takes with the lithium-ion batteries. It takes 60 seconds to charge the power drill's battery. It takes about five minutes to charge the scooter, for a charge lasting more than 15 minutes, depending on the weight of the rider.