The Inconvenient Truth of Hidden Conflict in the C-Suite – And What to Do About It
Driving the digital transformation cannot simply be the job of a single executive or department - but the entire C-suite.
This vendor-written piece has been edited by Executive Networks Media to eliminate product promotion, but readers should note it will likely favour the submitter's approach.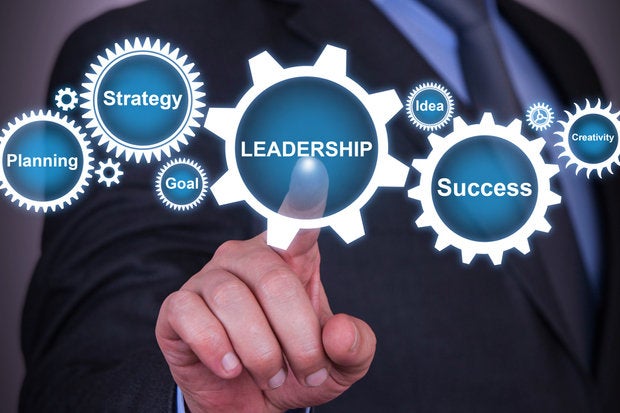 Singapore has ranked top among other Asian countries like South Korea and Hong Kong in the recent Asian Digital Transformation Index developed by the Economist Intelligence Unit (EIU). Singapore's well-developed digital infrastructure is recognised for its ability to transform itself amid digital disruptions brought about by the likes of Chinese e-commerce giant Alibaba and ride hailing firm Uber. A highly supportive and coordinated set of government policies in support of infrastructure development, business use of technology and entrepreneurship has also fuelled Singapore's strength in competing in the age of digital disruption.
Beyond Singapore, Southeast Asian businesses are increasingly recognising the need to have a digital strategy in place. McKinsey estimates that digital technologies, including big data, the Internet of things (IoT), cloud computing, and mobility, among others, could have $220 billion to $625 billion in annual economic impact for Southeast Asia by 2030.
As digital technologies continue to evolve and shape markets, companies should be ready to adapt to better serve their customers. Having a digital strategy in place could mean the difference between having a competitive edge or struggling with business growth.
While everyone recognises the importance of a digital strategy, the journey towards developing and implementing that strategy is often unclear. Creating a strategy requires discussion around vision, setting direction, aligning resources and making commitments. Companies need to understand their customers as individuals, all with different purchasing habits, preferences and purchasing journeys. From there, they could formulate a strategy with their target audience in mind. With the number of factors and considerations involved, driving the digital transformation cannot simply be the job of a single executive or department - but the entire C-suite.
The problem with involving a whole department is that there's bound to be some conflict between members of the C-suite. As each member has different priorities and business objectives, it's possible for this conflict to cause larger organisational problems. Part of the tension is caused by a lack of consensus on business growth. According to recent research by Epicor, this misalignment of goals could lead to business problems if left unchecked. But if differing viewpoints are channelled positively, using technology and data to inform decision-making, ideas can foster growth and innovation rather than continue to be a source of conflict.
So what else could be contributing to conflict within the C-suite? One theory is that the CEO occupies a lonely position compared to the rest of the C-suite and has very little insight into the details of the internal specifics within the business. CEOs tend to be more concerned with their "outward selves", answering to stakeholders and explaining numbers to the board of directors.
Rob Morris, managing director and general manager of intellectual property at leadership consultancy firm YSC believes CEOs may feel the burden of growth more than other members of the C-suite. He refers to the CEO operating "like an island, despite the stereotypical image of a CEO projecting confidence and stability". A recent study in Harvard Business Review examined how the burden of being responsible for tough business decisions can make a difference. It found that "93% of CEOs require more preparation for the role than they typically get" and are typically unready for the "loneliness and accountability that lies ahead".
A variety of new technology roles could also be aggravating the tension within the C-suite. As a Wall Street Journal article reports, CIOs and CTOs are struggling to "differentiate their responsibilities". The article goes on to say, "With so many roles, even other C-levels may not know where to turn to address a particular IT-related issue or problem. And the overlaps and conflicts may well lead to infighting."
But while it is normal to have differing opinions and views-it is when these conflicts turn unhealthy and prevent the business to stay strong and healthy that it becomes a problem. As Morris says, "conflict in a healthy team climate can lead to more effectiveness, but when the conflict remains hidden, confined to disagreements between only one or two key stakeholders, it can quickly become dysfunctional."
So how can business leaders turn disagreements into opportunities for innovation? Ideas and opinions can be quickly shut down if they lack clear data to back them up. Having access to real-time information and insight can solve this. This means that key business discussions can be based on detailed metrics rather than simple "hunches" or gut-feelings. Senior business executives can then propose new ideas based on facts, changing the conversation from perceived issues and problems to actionable steps designed to promote business growth.
As the Epicor research reveals, it is natural for the members of the C-suite to have different ideas. But it is equally important to be aware that discussions that are based on biased agendas can hinder business growth.
Some CEOs have already noted the positive impact the use of data can bring to ease the burden of managing business growth. The research, which questioned over 1,800 business leaders, revealed that 40% of CEOs agreed that access to information is of very significant importance to them, compared to 34% of CFOs, COOs and CIOs on average. Furthermore, 35% of CEOs agreed that having the right technology has made growth possible. Interestingly, one-in-ten blamed a lack of technology in hindering business growth.
"It's essential to be able to interpret the data you have, and make good strategic judgements based on that data. But alignment of goals and information is key if the use of data is to be effective. Like rowers in a boat, C-suite members need to work together, if they are to make conflict a force for healthy business growth," says Morris.
Still, whilst there are many benefits to using data to inform decision-making, challenges remain. A report has found that it's possible for C-suite members to suffer from an "information overload" when the data cannot be used effectively, because there's just too much of it and they lack the technology to make sense of it all. C-suite members must foster a culture of "collaboration and transparency"; using relevant information to build trust and tackle business challenges together.
The combination of emerging technology and differing C-suite opinions is bound to crank up the tension amongst executives. But a failure to see the wider repercussions on the business could be disastrous. However, that does not mean differing opinions should be stunted. A healthy conflict based on data and facts can turn a tense situation into a positive experience for the business.
The journey from conflict to healthy debates needs to start with the provision of accurate and relevant data. So how do businesses achieve this?
It's important that C-level executives are exposed to the same information, in real time, so the provision of up-to-date data via intelligent software becomes invaluable. The latest enterprise resource management systems (ERP), for example, can be accessed anywhere. So, whether it's the CEO at a stakeholder meeting, or a COO discussing plans with teams, it is possible for them to base their business decisions on the same information. Once they are aligned, they can discuss business priorities and concerns more effectively, changing the conversations in the boardroom to focus on business growth.